Beth Rabbitt, CEO
@BethRabbitt
Beth Rabbitt is Chief Executive Officer of The Learning Accelerator (TLA). She is a nationally recognized expert in education innovation and blended and personalized learning. Prior to becoming CEO in 2016, Beth was a Partner on TLA's start-up team, leading the organization's work to develop educator training systems and researching emerging teaching and learning models and practices.

Before joining TLA, Beth was a Doctoral Resident and Director of Human Capital and Innovation at a school in Newark, NJ, where she developed and completed research on competency-based approaches to teacher professional learning. Prior to that, she was an Associate Partner at the NewSchools Venture Fund, a consultant to and with Education Resource Strategies, and the founding Doctoral Fellow at the Harvard Innovation Lab. She began her early career in education as a teaching intern in the Marshall Islands, which led her to pursue an undergraduate research fellowship in educational neuroscience and to become the director of environmental education for an urban youth program in Massachusetts.
Beth serves on the board of several education nonprofits, including the Highlander Institute, Catalyst:Ed, and InnovateEDU. She earned a B.A. from Dartmouth College and a Doctorate in Education Leadership (Ed.L.D.) from Harvard University.
Beth is currently based in New Jersey, where she lives with her husband, two young daughters, and their adopted pit bull and tabby cat. As a parent and aunt, she is inspired daily and urgently to make schooling better meet the needs of every child, everywhere.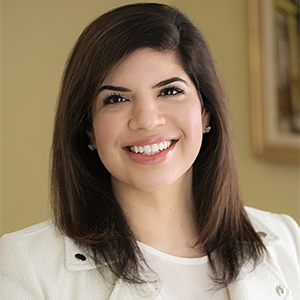 Ashley Sandvi, Chief of Strategy and Programs
Ashley Sandvi is Chief of Strategy and Programs at The Learning Accelerator. She brings a depth of experience in strategic and operational leadership, program design, talent development, and other key skills for promoting scale, speed, and sustainability. At TLA, Ashley plays a critical leadership role, fostering internal excellence and leading the continued growth of TLA's programs to accelerate system-level learning and implementation of promising new approaches to education.

Prior to joining TLA, Ashley was co-president of the Poses Family Foundation, a philanthropic foundation that invests in the power of digital tools to provide expert information and support to millions of people. Over her eight-year tenure, she guided exponential growth in the team and giving. She also played a key leadership role in incubating Understood.org, a free online resource for parents of children with learning and attention issues, and later led the planning to expand the platform for K-12 educators. Earlier in her career, Ashley worked in organizational development and marketing in a variety of for-profit industries.
Ashley has a B.A. in psychology from Emory University, an M.B.A in human and organizational performance from Vanderbilt University, and an Ed.M. in human development and psychology from the Harvard Graduate School of Education.
Ashley lives in Washington, D.C. When she's not working, she's likely coveting other people's dogs on the streets of D.C.
Samantha Artukovich, Associate, External Relations
Samantha Artukovich is an Associate, External Relations at The Learning Accelerator. Her multi-faceted background in psychology and communications converged to bring her to organizations committed to enhancing the educational experience for students. Samantha helps maximize TLA's reach and impact through effective communications and thoughtful engagement processes.
Prior to joining TLA, Samantha worked for Capital Region BOCES, where she collaborated with rural and suburban K-12 districts in New York to manage and tailor communications practices, drive community engagement, and plan accessible websites and digital materials. Samantha also brings a background in higher education to the team, having worked around the country in areas ranging from alumni relations at Pitzer College to student counseling at the University of La Verne and communications at St. Lawrence University. She holds an undergraduate degree in psychology from St. Lawrence University and a Master's degree in the same field from the University of La Verne.
Samantha is based in the Los Angeles area, and in her time outside of TLA, Samantha is typically doting on her dogs, learning languages, writing creative fiction, and catching up on the latest musical releases from Japan.
Bianca Dávila, Chief of Staff
Bianca Dávila is Chief of Staff at The Learning Accelerator (TLA). A passionate advocate for educational equity, she has spent the past six years working in Title I schools. She blends her expertise and passion for educational leadership, team culture, process innovation, and organizational management to support the TLA team.

Bianca began her career in education with Teach For America as a 2013 Houston corps member, where she taught fourth grade in a bilingual Spanish-English classroom. Prior to joining TLA, Bianca served for three years as the Assistant Principal of KIPP CONNECT Primary in Houston, TX, where she helped lead her team to be the highest performing elementary school in the KIPP network for three years in a row.
Bianca received a B.A. from Indiana University in Spanish and French and an M.S. in elementary education from Johns Hopkins University. She is based in Washington, where she lives with her husband and dogs. Outside of work, she enjoys hiking and exploring the Pacific Northwest, cooking, reading, and spending time with her family.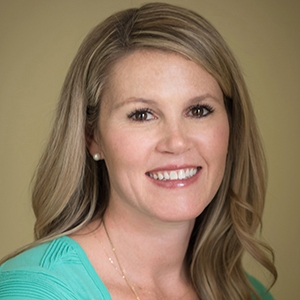 Juliana Finegan, Managing Partner
@JulianaFinegan
Juliana Finegan is a Managing Partner at The Learning Accelerator. An expert in blended and personalized learning, she leads TLA's practitioner learning work to push forward innovation education by building and supporting a pipeline of blended educators and leaders, seeking to increase capacity at all levels and share best practices and resources at scale.

Over the past 15 years, Juliana has followed her passion for education both in the classroom, having worked for a decade as a Title 1 educator and Teach For America alumna and, more recently, by supporting teachers at the graduate level. As Director of Personalized Learning at Relay GSE, Juliana researched and developed tangible, practice-based content to support teachers and leaders in the blended space. She has observed best practices from across the country, identified effective strategies, and built a strong network of impact-oriented education professionals throughout the nation.
Juliana earned her B.S. in chemistry at Villanova University and her M.Ed. at Loyola Marymount University.
When she is not focused on shifting education, Juliana loves to travel, stay active, enjoy nature throughout the Pacific Northwest, and spend quality time with her husband, two daughters, and puppy Harper.
Jin-Soo Huh, Partner
@JinSooDHuh
Jin-Soo Huh is a Partner at The Learning Accelerator. He is an experienced educator and school innovation leader and has expertise in school design, education technology, professional development, and personalized learning. He believes strongly in the power of collaboration and works to connect people in the education space to solve problems collectively.
Prior to joining The Learning Accelerator, he spent over a decade as a math teacher and school system leader. He supported the implementation and scaling of models that incorporated blended and personalized learning at innovative school networks including KIPP Chicago and Distinctive Schools. As a teacher in Prince George's County Public Schools, he served on the teacher leadership team that supported the implementation of one of the country's first schoolwide 1:1 iPad programs. He also co-founded the Data Whiz community of practice that convenes school-based data practitioners from across the country to share best practices and collaboratively tackle pain points. Most recently, he consulted with national education organizations in developing resources for educators and identifying trends. He writes about innovation in schools as a columnist for EdSurge.
Jin-Soo earned a B.A. from Duke University in Public Policy and Political Science and a M.Ed in Elementary Education from George Mason University.
Jin-Soo is based in Chicago and enjoys watching musicals, playing tennis, and exploring the city's restaurant scene.
Beth Holland, Partner
@brholland
Beth Holland is a Partner at The Learning Accelerator and leads our work in research and measurement. For the past several years, she has been examining the challenges of equity and communication within K-12 public school systems for her dissertation, as a postdoctoral research fellow at the University of Rhode Island, where she worked on a project funded by the U.S. Department of Education's Ready to Learn Initiative, and at the Consortium of School Networking (CoSN) where she led their Digital Equity and Rural initiatives. From these experiences, she brings both a rigorous academic background and practical experience to the team's research efforts.
Prior to joining TLA, Beth worked for six years as an instructor with EdTechTeacher, where she designed and implemented professional development workshops and blended learning courses with K-12 teachers across the country and abroad. Before that, she served as the Director of Academic Technology at St. Michael's Country Day School in Newport, RI. Beth is also a prolific author and public speaker. She publishes a regular column for Getting Smart and has had her work featured on Edutopia, MindShift, and EdSurge, as well as scholarly journals.
Beth holds an Ed.D. in Entrepreneurial Leadership in Education from Johns Hopkins University, an Ed.M. in Technology, Innovation, and Education from Harvard University, as well as a B.S. in Communications from Northwestern University.
Currently based in Newport, RI, Beth lives with her husband and two crazy canines. When not working, she can be found sailing or stand-up paddling around Narragansett Bay and the New England Coast. Beth's lifelong dream is to someday be a Muppet. She believes that nothing could be more rewarding than dedicating her life to educating the world's children - and being a furry monster would be fun, too.
Jeremy Jones, Partner
@100percentjones
Jeremy Jones is a Partner at The Learning Accelerator. Jeremy has spent 15 years working alongside students and families in schools across the country to close the academic achievement gap in a variety of roles. He brings insight and dedication to the team, contributing to TLA's schools and systems strategy work.
Jeremy began his career in service of students and families as a middle school math teacher and Teach For America Corps Member, first in New Orleans and then in Houston. He worked for a decade at YES Prep Public Schools in Houston as a classroom teacher, Director of Talent Recruitment, and middle school principal of YES Prep's partnership of innovative schools with KIPP Houston Public Schools and Spring Branch I.S.D., known as the SKY Partnership. As a leader in this partnership, Jeremy and his team were awarded the Verizon Innovative Schools (VILS) grant that empowered all students and teachers to bring teaching and learning into the 21st century. Jeremy also worked at the state level with the Achievement School District in Tennessee, where he focused on turning around persistently failing schools in Memphis and Nashville. Most recently, Jeremy founded and led Democracy Prep Stewart in San Antonio, TX, another district charter partnership program between Democracy Prep Public Schools and S.A.I.S.D.
Jeremy is a graduate of Texas A&M University in College Station, TX. He lives in Austin, where he spends his time playing sand volleyball and swimming the spring-fed pools throughout central Texas.
Kira Keane, Managing Partner
@KeaneKira
Kira Keane is Managing Partner, External Relations at The Learning Accelerator. With more than 20 years of experience in communications and public affairs, Kira manages external partnerships, public relations, advocacy, and communications for TLA. She also develops communications tools and provides training workshops to help school districts successfully innovate.
Kira has consulted for Fortune 500 companies, internet startups, education foundations, elected officials, and major municipal agencies. She has extensive experience in media, community, and government relations. Kira is passionate about K-12 education issues and has volunteered with school community foundations and managed communications campaigns for several public school funding measures. Kira holds an undergraduate degree in international relations from Stanford University.
Kira spends her off-work hours hiking with her husband and dog, trying new recipes, planning vacations (or just wistfully dreaming about them), and parenting her three mostly-grown children.
Nate Kellogg, Partner
@nkellogg
Nate Kellogg is a Partner at The Learning Accelerator. With a decade of experience working in schools, Nate brings a wealth of knowledge in educational technology, innovation, design thinking, and professional learning to the team. He is passionate about the ways in which technology and innovation can lead to more equitable schools.

Prior to joining TLA, Nate spent four years as Director of Personalized Learning for ReNEW Schools, a charter network in New Orleans. In this role, he led all personalized and blended learning initiatives, from implementing the state's first Summit Learning Program to designing competency-based professional learning programs and managing the network's one-to-one laptop initiative. Beyond ReNEW, Nate has organized teachers across the city of New Orleans through collaborative professional learning, including co-founding New Schools for New Orleans' Personalized Learning Teacher Fellowship. Before joining ReNEW, Nate spent six years teaching in public, charter, and independent schools, beginning as a Teach for America corps member in DC Public Schools. Nate earned his Bachelor's degree in rhetoric from Bates College and his Master's degree in special education from George Mason University.
When he's not working, Nate enjoys the food, music, and culture of his adopted city, New Orleans, with his wife and newborn son.
Stephen Pham, Director, Organizational Learning
@stephenqpham
Stephen Pham is a Director, Organizational Learning at The Learning Accelerator. An experienced educator and systems leader, he brings expertise in blended and personalized learning, school design, adult learning, and data systems. At TLA, Stephen provides leadership to the organization's initiatives around diversity, equity, and inclusion, data and analytics, and talent systems infrastructure.
Before joining TLA, Stephen managed school model innovation and personalized learning nationally at Rocketship Public Schools, where he also started as a fifth-grade STEM teacher and Teach For America corps member. Stephen earned a B.S. in biophysics from the University of California, Los Angeles.
Stephen is based out of Seattle and enjoys reading, being active and in nature, and traveling any chance he gets.

Nithi Thomas, Partner
@nithi_thomas
Nithi Thomas is a Partner at The Learning Accelerator leading our work on professional services. Nithi brings extensive teaching experience as well as expertise around curriculum development and coaching for teachers and leaders. As an expert on designing, implementing, and scaling new learning models, Nithi supports TLA's work to identify, develop, and share high-quality practices and strategies to build the capacity of educators, leaders, and organizations across the country.

Prior to joining TLA, Nithi spent over a decade as a teacher and school system leader. Most recently, she consulted with schools and organizations nationally to help them personalize learning, supporting programs from design to implementation and providing thoughtful and effective professional development. Nithi also worked with practitioners to identify and evaluate effective technology-based programs to address critical student needs and accelerate student achievement. As Director of Instructional Technology at Matchbook Learning, she also supported the continued development, design, and deployment of Matchbook's open source technology learning management platform, Spark.
She earned a Bachelor's degree in computer programming and information systems from Farmingdale State University of New York and a Master's in secondary education and teaching from St. John's University.
Nithi is based in Philadelphia, and when she is not working, she enjoys spending time with her husband and two kids.
Nana Udoyen, Director of Operations & Finance
Nana Udoyen is the Director of Operations and Finance at The Learning Accelerator, where she leads TLA's continuous development of operational systems and infrastructure and is responsible for all finance functions. She brings over a decade of experience in finance and accounting from private and nonprofit sectors to the team.
Before joining TLA, Nana was the Director of Finance for Transition Projects, Inc., an organization that provides individuals with the services, resources, and tools to end their homelessness, secure housing, and maintain that housing. Prior to that, she was the Director of Finance for The Visionary Group where she managed all financial, accounting, human resources, and operational functions including facilities and information technology. She earned her Bachelor's degree in economics from Northwestern University in Evanston, IL, and a M.B.A. from Baylor University.
When she is not focused on the exciting world of financial modeling and numbers, Nana spends most of her time with her husband and her son, playing tennis and traveling to escape the rain in Portland, OR.
Alumni
ELLIE AVISHAI, CONSULTANT
CHRIS BORUNDA, LONG BEACH UNIFIED
JOHN BRANAM, GET SCHOOLED
LISA DUTY, INNOVATION PARTNERS
SCOTT ELLIS, MASTERYTRACK
MICHELA MARINI, CONSULTANT
CEDAR MATHIS, OPEN UP RESOURCES
SARO MOHAMMED, CONSULTANT
DANIEL OWENS, CONSULTANT
LUIS RODRIGUEZ, ENROLL OAKLAND CHARTERS
ALEX TERMAN, CONSULTANT
JENNIFER WOLFE, CONSULTANT